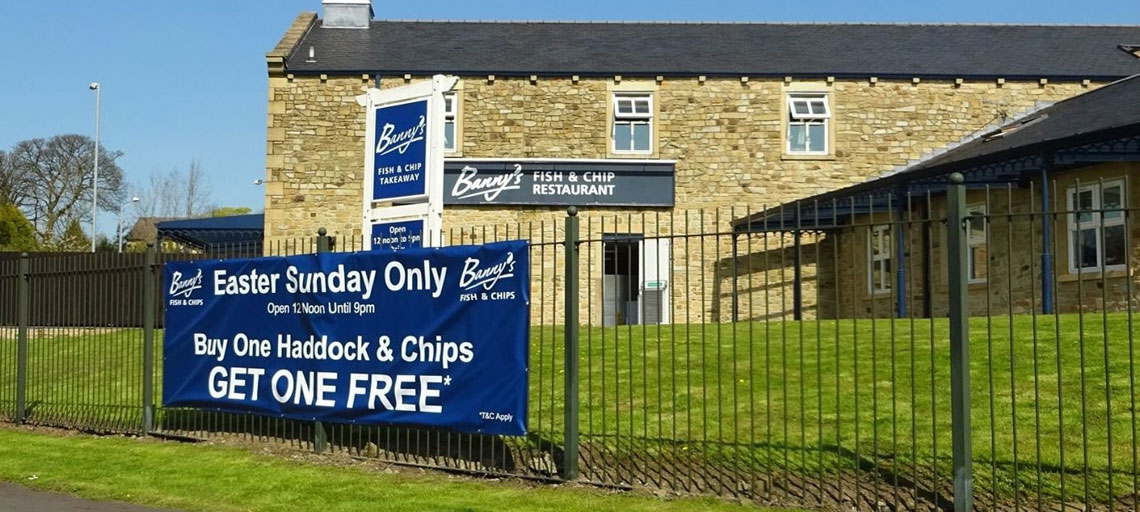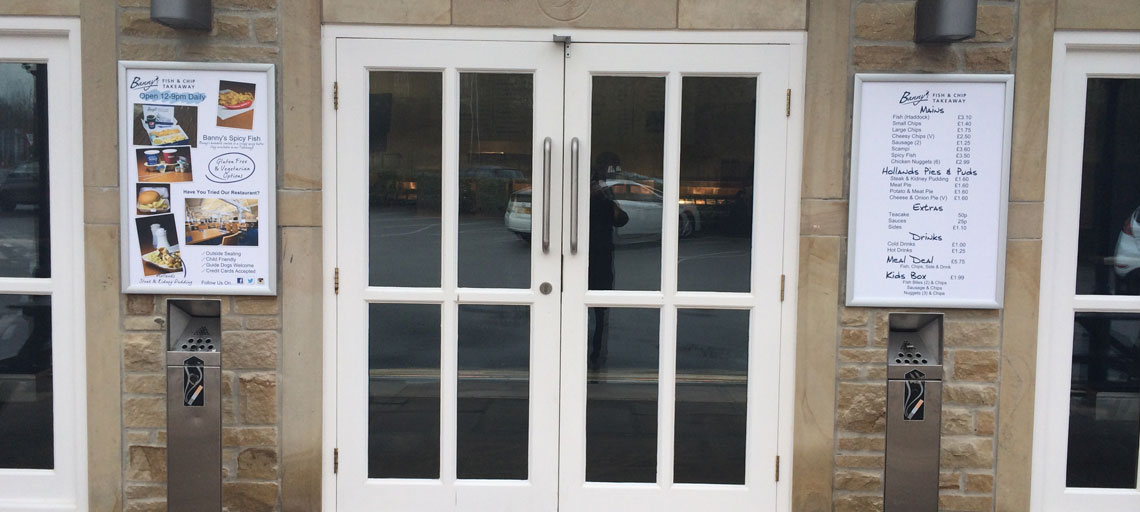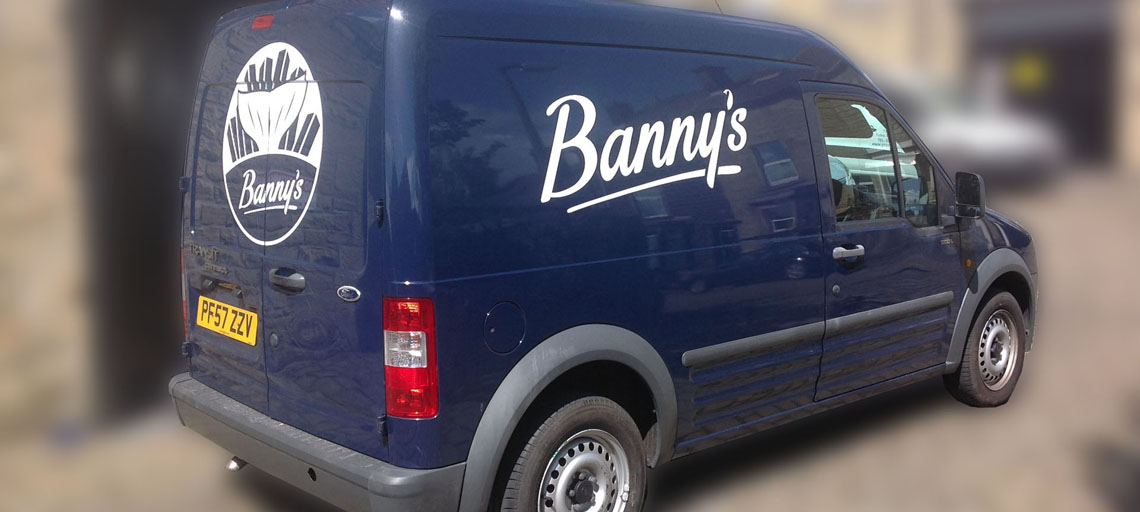 Bannys Fish and Chips with 2 ultra-modern 'Fish and Chips' outlets in East Lancashire, Textstyles have supplied a wide range of custom printed products.
Working with Marketing Coordinator Kimberley Hobson, to supply 'Bannys' branded wall signs, interior display, menu boards, pavement signs and attractive promotional window graphics.
**Please note: All offers and discount prices shown may no longer apply.

We have used Textstyles for a range of various printing jobs. They offer a fast, high quality service with lots of products to choose from and we're always delighted with the outcome. We will continue to use for many years to come! - Well Done Team Textstyles!

Kimberley Hobson
Office & Marketing Coordinator